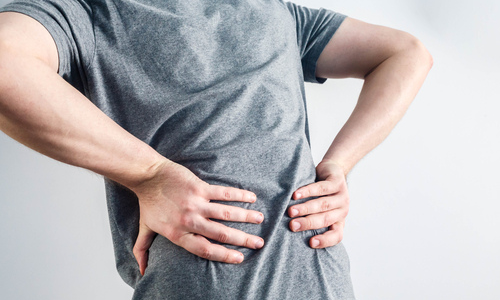 Chiropractic Care Can Relieve the Pain of Sacroiliac Joint Dysfunction
Do you have pain in your lower back and hips due to sacroiliac (SI) joint dysfunction? The condition can make walking, standing, or sitting painful and keep you from doing the things you need to do. Fortunately, chiropractic treatment offers an effective way to manage SI pain.
What Is Sacroiliac Joint Dysfunction?
Your sacroiliac (SI) joints connect your pelvis to the sacrum. The sacrum is a triangular-shaped bone located just below the lowest set of vertebrae in your spine. The pelvis, a bowl-shaped bony structure, contains the bowel, bladder, and reproductive organs.
One SI joint is located on either side of the upper part of the pelvis. Stretchy bands of tissue called ligaments hold the bones of the SI joint together. In addition to supporting the joint, the ligaments also prevent the joint from moving too much.
SI pain occurs when the joint is either too tight or moves too much. Movement issues may misalign the joint and cause inflammation in the tissues that support the joint. Pain can also happen if the cartilage that cushions the ends of the bones wears away due to injuries or the natural effects of aging.
The disorder causes hip or back pain that may only occur on one side. Pain can be dull or sharp and may extend into the groin or legs in some cases. Pain may worsen when you bend or twist, stand, or walk after sitting for a while or climb stairs. You might experience stiffness, limited range of motion, or notice that your leg buckles sometimes when you stand.
What Causes Sacroiliac Joint Dysfunction?
You may be more likely to develop SI pain if:
You're Obese or Overweight. Excess weight may strain the SI joint causing the disorder.
You're Pregnant or Recently Had a Child. During pregnancy, your body produces relaxin, a hormone that loosens the ligaments in your pelvis. Loosening the ligaments prepares your body for childbirth but may increase your risk of sacroiliac joint dysfunction.
You Have a Gait Problem. An imbalance between the left and right sides of your body may stress the SI joint and lead to sacroiliac joint dysfunction. The disorder can be related to a change in the way you walk, which is called your gait. A gait change might occur due to knee or hip pain, wearing a boot after an accident or surgery, weight gain, or pregnancy. It can also happen if one of your legs is shorter than the others.
You Don't Move Enough. The muscles that support your SI joints can tighten if you're inactive. Tight muscles may pull a joint out of alignment, causing pain. If your job requires sitting for long periods, you may be at increased risk of developing sacroiliac joint dysfunction.
You Had an Injury: Falls and other injuries can also affect the alignment of your sacroiliac joint.
You Have a Chronic Condition or Had Surgery. Arthritis, autoimmune disorders, or back or hip surgery may increase your risk of SI problems.
How Do Chiropractors Treat Sacroiliac Joint Dysfunction?
Chiropractic treatment is aimed at:
Improving the alignment of your SI joint
Decreasing inflammation
Strengthening and stretching the muscles and tissues that support your pelvis
Realigning your SI joint is a priority. Your chiropractor may use either of these methods to restore the normal alignment to your joint and reduce pressure and inflammation:
Spinal Manipulation: This treatment involves using quick, hands-on movement to realign your SI joint. A handheld device may be used to deliver quick thrusts.
Spinal Mobilization: Spinal mobilization also realigns joints but uses slower movements.
Treatment plans vary depending on the severity of your condition but may include these therapies in addition to spinal manipulation or mobilization:
Ultrasound Therapy. The therapy reaches deep into your tissues, warming tight muscles and ligaments.
Flexion-Distraction. Your chiropractor uses a moving table to stretch your spine and pelvis.
Exercises and Stretches. Several exercises and stretches will keep your SI joint limber and strengthen the muscles that support it.
Massage. Massage loosens tight muscles, improves blood flow, and reduces pain.
Heat Therapy. Applying heat can ease pain and help keep muscles from tightening while you're recovering.
Transcutaneous Electrical Nerve Stimulation (TENS). TENS therapy blocks painful nerve impulses with a gentle electrical current.
Orthotics. Orthotics are prescription shoe inserts that balance and support your feet and can improve gait issues.
Sacroiliac Belt. Your chiropractor may give you a special belt that supports your joint and reduces your pain.
Don't let sacroiliac joint dysfunction take over your life. Contact our office to schedule your chiropractic appointment.
Sources:
SPINE-health: Chiropractic Procedures for the Sacroiliac Joint
Spine Universe: Chiropractic Treats Sacroiliac Joint Pain and Dysfunction