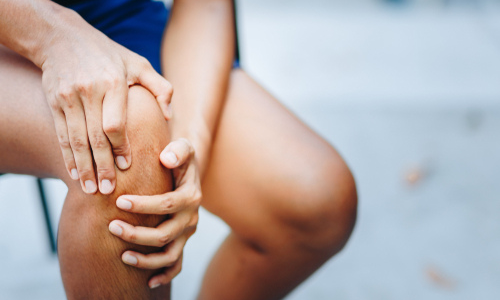 Will Chiropractic Care Ease Your Joint Pain?
Joint pain is a common complaint for many Americans. Arthritis, sprains, tendinitis, bursitis, Lyme diseases, and other conditions and diseases can cause achy joints and make moving uncomfortable. Chiropractic treatment offers an effective way to soothe your sore joints and improve your mobility.
Why You Should Consider Chiropractic Treatment if You Have Joint Pain
Heat, ice, and over-the-counter pain medications can be helpful if you have mild or occasional joint pain but may be less effective for moderate to severe pain. Prescription medications offer another option but come with side effects that may not make them the best option. When your medication wears off, pain often returns. Even worse, some prescription painkillers can be very addicting.
Chiropractic offers a natural, drug-free way to not only treat your symptoms but also address the cause of your pain. Treating the source of your condition can eliminate or reduce pain and may even prevent it from occurring in the future.
You'll Have Less Pain and Stiffness, Thanks to Chiropractic Care
When the nerves around your joints are irritated, you're bound to experience aches and pains. Irritation may happen if your vertebrae, the bony bones that make up your spine, become misaligned and press on your nerves. Pain may also occur if the muscles, tendons, bones, or bulging spinal discs press against and irritate the nerves.
Correcting misaligned vertebrae with spinal manipulation eases joint pain and also reduces pressure on nerves. Your chiropractor uses quick thrusts to move the vertebrae back into alignment. Once your spine is properly aligned, tight muscles and tendons will loosen and no longer compress the nerves.
Manipulation and other chiropractic treatments reduce pain and stiffness while improving your range of motion. After a visit to the chiropractor, you'll probably find that it's a little easier to move your joints.
Treatments Improve Blood Flow
Your blood supplies oxygen, energy, and nutrients to your body's organs, tissues, and cells. Unfortunately, blood flow may be restricted if you have an injury or chronic condition that causes joint pain. Spinal manipulation, massage, and other treatments improve blood flow, which helps speed healing.
Chiropractic Care Can Help You Manage Arthritis Symptoms
Whether you have osteoarthritis, rheumatoid arthritis, psoriatic arthritis, or another form of a joint condition, you may find chiropractic treatment beneficial. In addition to reducing pain and stiffness, chiropractic care may also ease muscle spasms and reduce tenderness in the soft tissues around your joints.
In a case study that appeared in the Journal of Chiropractic Medicine, a 70-year-old woman with a history of hip osteoarthritis received 12 weeks of chiropractic care. At the end of the treatment period, she saw improvements in range of motion, gait speed, and balance.
Your Treatment is Geared to Your Condition
Chiropractic care isn't a one-size-fits-all approach to joint pain management. In fact, your treatment plan is designed to specifically address your symptoms and diagnosis.
Chiropractic treatments that can be helpful for joint pain include:
Manipulation of your spine or other joints
Soft tissue mobilization or massage to loosen tight muscles and tissues while also breaking apart scar tissue
Ultrasound therapy to decrease pain, stiffness, and swelling
Electrical nerve stimulation to prevent pain signals from reaching your brain
Traction to decompress your spine, improve range of motion, and reduce pressure on your nerves
Exercises that help you strengthen the muscles that support your joints and improve flexibility
Chiropractic care can make your life much more pleasant if you suffer from joint pain. Contact our office if you'd like to schedule an appointment with the chiropractor.
Sources:
Arthritis Foundation: Chiropractic Care for Arthritis
Men's Journal: 5 Times You Should See a Chiropractor
Journal of Chiropractic Medicine: Chiropractic care of a 70-year-old female patient with hip osteoarthritis, 5/11/20
Centers for Disease Control and Prevention: Joint Pain and Arthritis